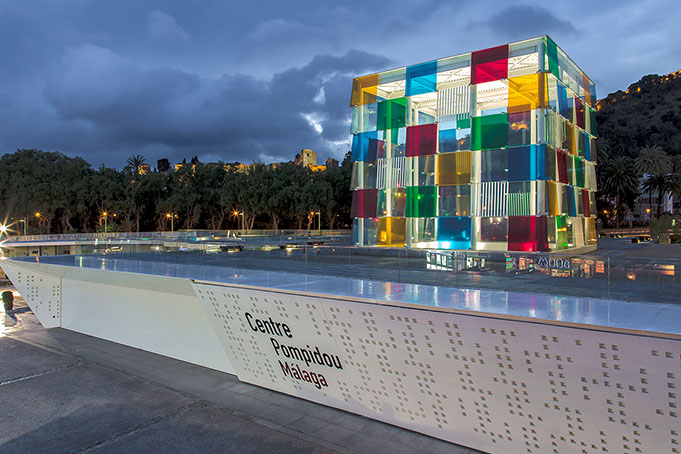 The Costa del Sol is not just sun and beach. In recent years Malaga has become a major cultural destination with a list of museums that is the envy of many European cities.
Premium Traveller recommends the city's 3 best museums:
Picasso Museum. Buenavista Palace houses a permanent collection that comprises eight decades of the world famous painter Pablo Picasso's artwork; he was born in this Andalusian city in 1881. Themes such as support for the disadvantaged, the family, famous close friends, and everyday life are a few examples of the artworks on display, donated by Picasso's son and daughter-in-law. Among them are paintings such as "Mother and Child", "Composition", and "Woman with Raised Arms".
Pompidou Centre. Malaga is the site of the first museum that the prestigious Parisian centre has opened outside France. It features an assortment of twentieth and twenty-first century art, comprising nearly 90 select pieces from the Pompidou Centre's unrivalled collection. The tour encompasses five subjects: the metamorphoses, self-portraits, the man without a face, the political body and the body in pieces.
Russian Museum. The city embraces the spirit of the Russian Museum opened by Tzar Nicholas in St. Petersburg during the nineteenth century. St. Petersburg during the nineteenth century. Housed in the Tabacalera building, the Malaga branch of the Russian Museum contains travelling exhibitions on Russian art of all periods and also offers a comprehensive programme of activities designed to promote and disseminate Russian culture in Europe.
Don't forget, your visit to Malaga begins at the airport. Purchase your VIP Lounge pass on departure/arrival and travel in perfect comfort and relaxation.