PREMIUM TRAVELLER offers you a sampling of some of the most entertaining activities available at the terminal while you wait to board your flight.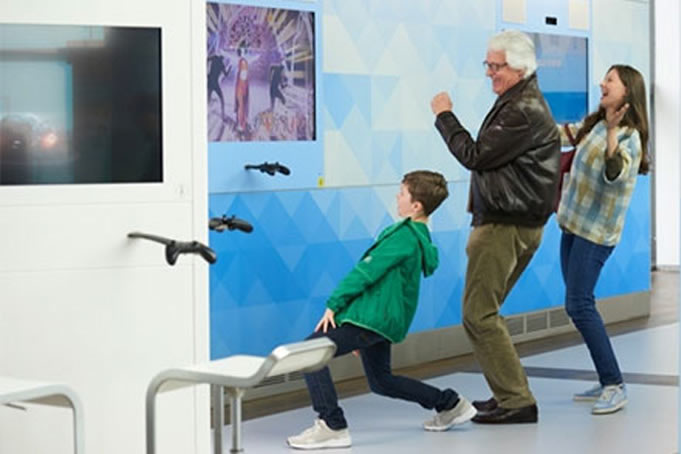 Passengers who spend a lot of time in airports appreciate every effort to make their wait enjoyable. PREMIUM TRAVELLER is aware of this, so we're joining airport initiatives to make passenger waiting time a fun experience.
1.Heathrow (UK): the many services available at the European airport with the highest passenger flow include live performances by various artists at the Caffe Nero, located in the air zone of Terminal 2. Heathrow VIP Lounge pass.
2.Amsterdam Schiphol (Holland): One of the most curious services offered by Holland's main airport is a casino. If you're over 18, show your boarding card and a national ID, you're welcome to try your luck at the Holland Casino Schiphol Airport (Departure lounge 2, between gates E and F). Be sure to book your Schiphol VIP Lounge pass.
3.Frankfurt (Germany): Germany's leading airport is introducing the Gaming World concept, offering entertainment to passengers awaiting their flight. Microsoft Xbox One consoles boasting interactive games are on hand for passengers to have fun playing the classic Tetris, or dance, car racing and football games. The place to go is level 3 of Terminal 1.
4.Incheon (Seoul, South Korea): One of the most important airports in Asia, it has an ice skating rink in the land zone so passengers waiting for their flight can practise their skating skills and do a little exercise in the process.
Don't forget to end a perfect holiday with a flourish by booking a pass to a VIP Lounge on departure and arrival, and join us as a fully-fledged #premiumtraveller.