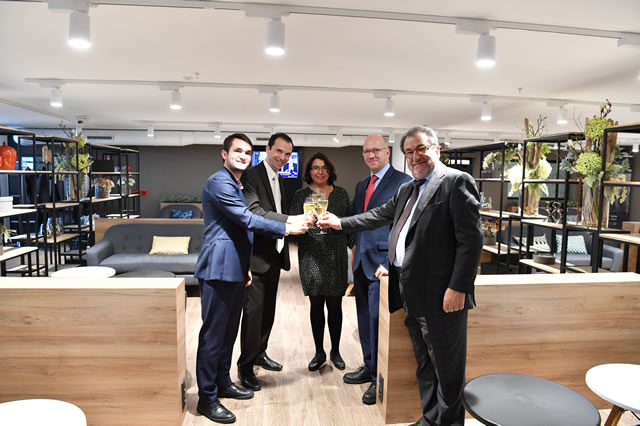 The new Premium Traveller VIP Lounge at Paris Orly Airport was officially opened on 22 November was officially launched, so passengers can now enjoy first-class service and attention without need for a business ticket. GIS, a services-management company catering to a total of nearly two million passengers a year in all the VIP lounges under its management, will be operating the lounge for the next eight years. The event was attended by representatives of Paris Orly airport and of the main airlines operating at the airport, among them Iberia, Air France and the Portuguese airline TAP.
An innovative aspect of this lounge is that it is open to all kinds of passengers, regardless of the airline and the type of ticket they're flying on. A lounge pass only costs 36€ and can be purchased both on-line —through the Premium-Traveller.com platform—or directly at the lounge front desk. The lounge also includes the customary agreements to provide service to airline passengers travelling on business class.
The new lounge offers a comfortable, modern 300 m2 facility in which to relax or work, high-quality catering, domestic and international newspapers and magazines, and free Wi-Fi. GIS's aim on creating this Lounge under the Premium Traveller brand is to offer a welcoming venue right inside the airport: an inviting, quiet place where passengers can feel at home and be taken care of by a professional team on hand to meet all their needs.
Spacious and elegant, the new Premium Traveller Lounge is located in the reserved area of Hall 1 at Orly's West Terminal, right next to boarding gates 10A to 10E. GIS expects some 33,000 passengers to visit the new VIP Lounge at Orly Airport in 2017 alone.