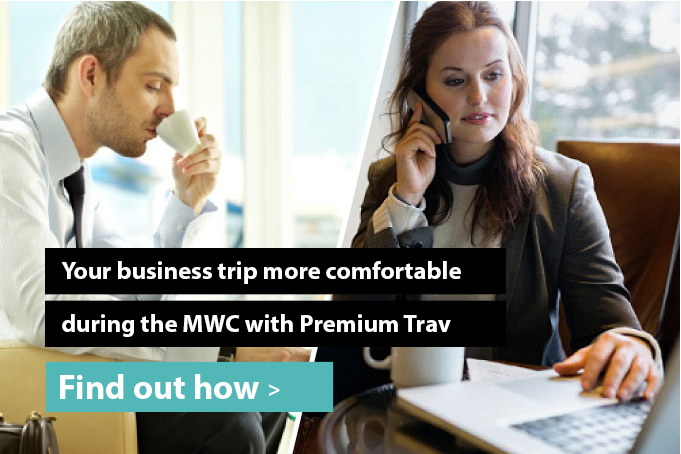 This year's edition of the Mobile World Congress will be held from 22 to 25 February and will attract 90,000 visitors to Barcelona, most of whom will be arriving through the airport. Premium Traveller will therefore expand its range of VIP services by opening a new VIP loungeat El Prat Airport's Terminal 1, next to the Pau Casals AIR LOUNGE, which caters to Schengen zone passengers. The new lounge will provide our full range of amenities: buffet restaurant, newspapers and magazines, wifi, showers , showers, along with relaxation and working areas.
Plan your stay at the airport through the Premium Traveller websiteand enjoy a comfortable, hassle-free MWC. Book a guest room right at the airport if you have an early flight to catch, or take full advantage of the congress by meeting with your contacts at the airport Business Centre, where private workspaces away from the hustle and bustle are also available.
In addition to all our facilities, Premium Traveller will also be offering a set of comprehensive services for delegates participating in the congress, such as our FAST PASS service, which includes picking you up at your hotel and accompanying you right to the plane, or making use of our Wellnesscentre, located right next to the lounges.