Book a meeting room online and use it right away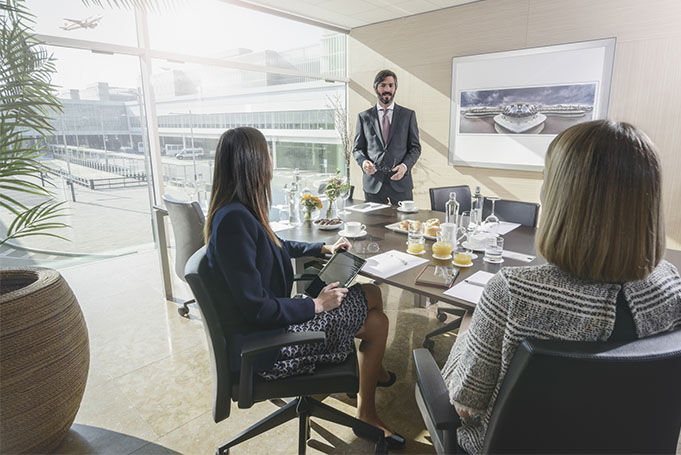 Do you need a space at the airport to conduct an interview, carry out a training session with your team or make use of a fully equipped private office in the airport for a few hours?
No problem. You can purchase your access to different meeting rooms and offices on the Premium Traveller website and start using them immediately. Known as AIR MEETINGS, our meeting rooms are at Barcelona Airport's Business Centre.
Seating up to 16 people depending on your needs, our meeting rooms are fitted out with top-notch furnishings, cable internet, coffee/tea, water, notepads and pens, and can be hired for anything from 2 hours to a whole day. Also, if you purchase your meeting room before 30th June 2015, we'll throw in a free coffee break* (coffee and pastries) during your working day.
Don't forget that if you'd like to organise a large event, our AIR MEETINGS can cater to groups of up to 240 people. Just contact the Premium Traveller events and catering department at Barcelona Airport () and we'll organise it with you.
*Offer applies to groups of up to 8 people and is valid until 30th June 2015. Subject to availability.